Corn harvester machine is a common tool for farmers who always worry about how to do if the machine can not run in the field. What are the common problems and related solutions about corn harvester machine? Today I will list the problems that usually occur during operation for you, and I hope the following chart can really work to solve your problems.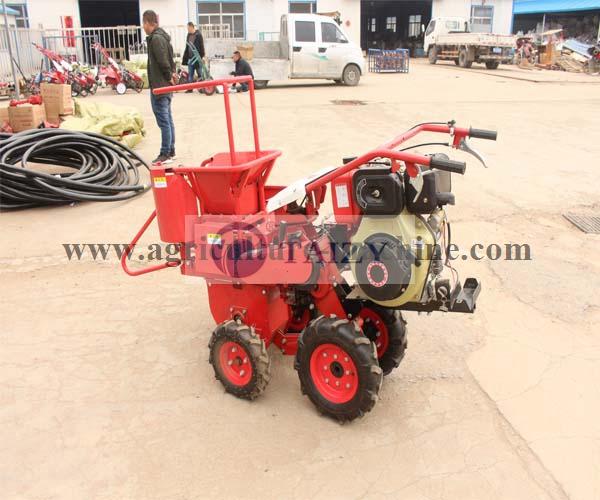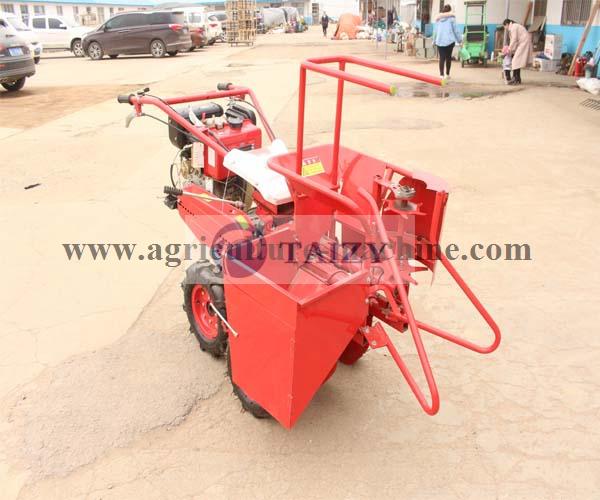 Phenomenon
Reason
Solution
Remarks

The engine can't start

There is not enough fuel in the oil tank
Add some fuel

The machine will not start if there is not enough oil in the tank. Or although it is started, it will automatically stop in a while.

Fuel switch not open
open fuel switch
The throttle is too small,

hit the throttle to 1/3

The machine is operated by hand with little force.

Hold the handle with both hands and pull out the cord quickly.

The weather is too cold, and the oil is sticky.

re-inject the oil that has been heated into the machine

The weather is too cold, causing the fuel cannot be flammable.

heat the cylinder head cover.

The muffler emits black smoke

The load is too heavy and it is difficult to operate.
 Reduce the load and switch to the slow gear.

Filter blockage

Clean or replace filter chip

Insufficient fuel supply
Check fuel supply system

The muffler emits blue smoke.

The organic oil is in the cylinder.

Check the oil level and discharge the excessive oil.

Blue smoke is a typical performance of entering the oil in the cylinder. The machine should be sent to professional institutions for maintenance if necessary.

The large gap between piston and cylinder

Repair or replace it.

The piston ring notch is in the wrong position.

 Repair or replace it.

Valve and valve pipe are worn.

repair and replace valves.

Clutch does not work.

the throttle is too small, and the speed is not enough,
slowly increase the throttle to the required.

Improper adjustment of the clutch cable

Readjust the clutch cable.
The oil in the gearbox is stored for too long time, missing or too thick.

Replace the gear oil in the gearbox.

Broken clutch spring in the gearbox

 repair and replace

Clutch is damaged
repair and replace

Gearbox cover or case has leakage

Seal failure

repair and replace

There are many types of seals, and the exact model and position should be specified when needed.

Seal is worn

repair and replace
fixing bolts is loose

Repair and fasten
There is tiny leakage hole.
repair or paint oil-resistant sealant

Gear shows much noise

It does not exceed the running-in period.

Running in it according to correct steps.
Excessive gear wear

Replace gears
Gear assembly deviation is large

reassembling gears
Has your corn cutter ever shown the above problems? If not, you can send an inquiry to us, and we will provide you professional suggestions.