Nursery seeding machine is to plan different kinds of vegetable and flower seeds in the greenhouse such as rapeseed, onion seed, tomato seed, hemp seed, broccoli seed, cabbage seed, comb seed, Chrysanthemum seed,peony seed,cucumber seed,watermelon seed, pumpkin seed, chilli seed, daisy seed and cantaloupe seed etc. In the beginning of November,  two customers, from Japan and Thailand respectively visit our factory to buy this nursery seeding machine.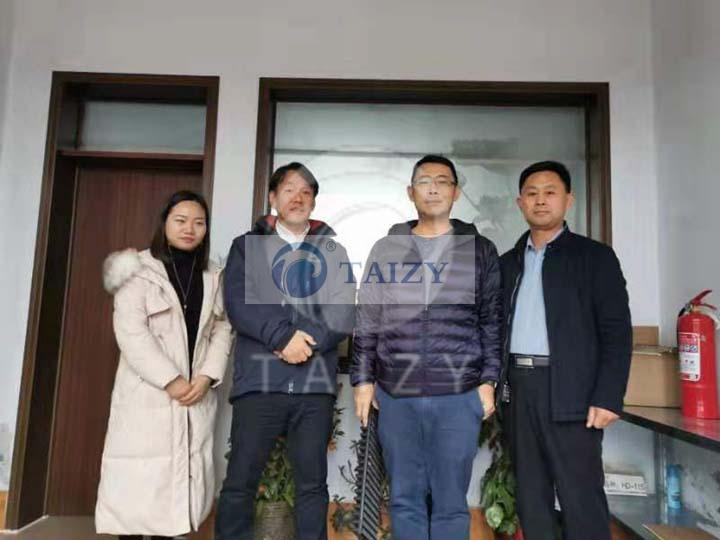 They both want to plant cantaloupe seed, so we prepare the seed they want before they come so as to test machine.
It is the test site. The suction needle can absorb the seeds accurately, and only one seed is absorbed one time. In addition, the number of suction needles can be customized according to your needs.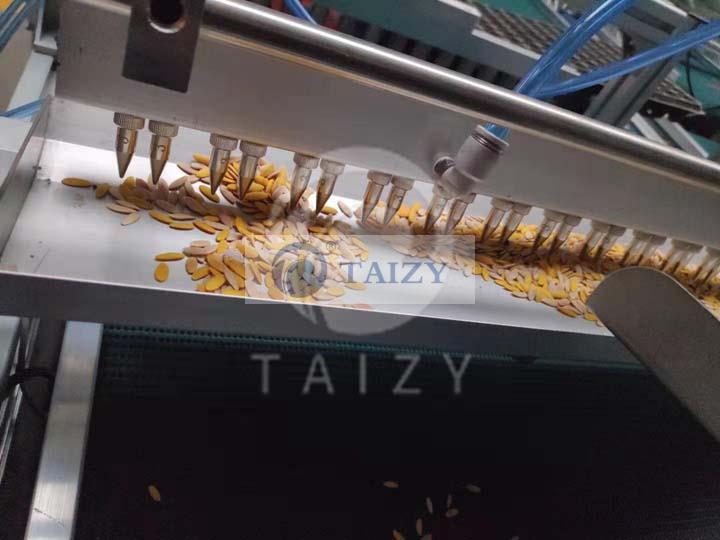 The customer is talking about the tray with our technician, and tray is made of PVC with light weight that makes it easy to install and dissemble. The size of tray is various, that is, 4*8, 5*10, 6*12 etc. Of course, it is also can be made on the basis of your requirements. What's more, the bottom of each tray has a small hole that allows the seed to breathe, improving the survival rate.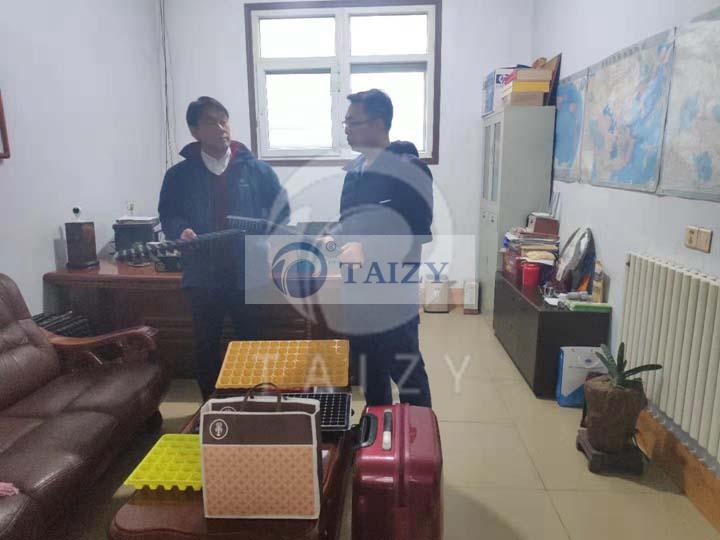 Our sales manager treats customers with great patience, and even prints the quotation to help customers understand.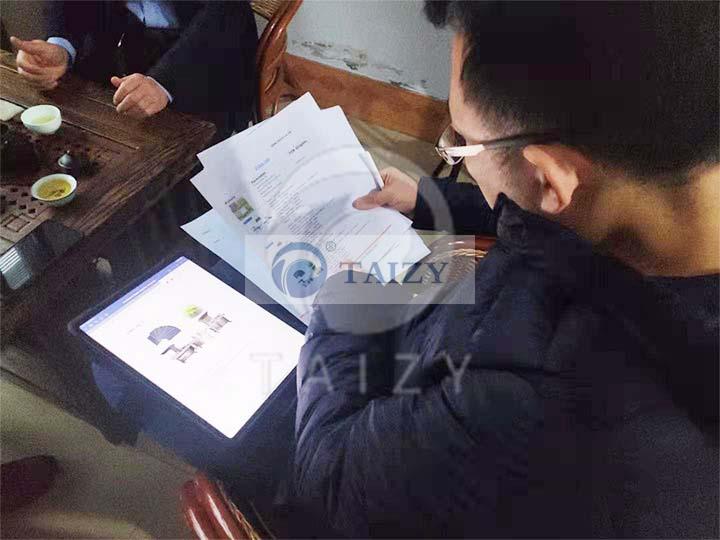 Finally, they both bought one machine and made the full payment, and we are preparing the machine for them now. I am confident that Taizy company can cooperate with them for a long time, since our nursery seeding machine is equipment with high quality.
High temperature is not conducive to the growth of seedlings, sothe greenhouse should be well ventilatedto avoid the hazards of high temperature.
2. To improve germination rate of seeds, you can deal with the seeds under low-temperature germination.
3. The rainstorm season in summer is prone to cause floods. When seedlings are cultivated in greenhouses,you should build seedbeds on high plots with smooth drainage in case of heavy rains.
4. Vegetable in greenhouses may occur serious diseases in summer, so it is necessary to lower the seedbed temperature.
5.Don't irrigate the seedlings with large flow water under the high temperature in summer. It is better to use water bottle to spray it in the evening or early morning.