The Gambia has 605,000 hectares of arable land, half of which plants with peanuts. Not long ago, we sold several machines to our customers in the Gambia. This customer is a farmer and has bought other types of machines from our company. He planned to grow peanuts in part of his land this time, peanuts need to peel the shells after harvest. Therefore the customer contacted us again to purchase a peanut sheller removing machine.
Because the customer is in Africa and the electricity is unstable, we recommended him a peanut sheller machine that matches with a gasoline engine and an electric motor. When the power is unstable, customers can switch to gasoline engines without delay in work. This peanut sheller is extremely efficient, durable, and can meet customers' needs. Since he is our old customer, we gave him some discounts.
Working principle of peanut sheller
After the peanut sheller runs normally, you should put the peanut into the hopper quantitatively, evenly, and continuously. Then the peanut shells break under the repeated impact, friction, and collision of the machine. Peanuts and broken peanut shells pass through a screen with a certain aperture under the rotating wind pressure and impact of the machine. At this time, the peanut shells and peanuts are blown out of the machine by the blowing force of the rotating fan. Vibrating screen screens granules to achieve the purpose of cleaning.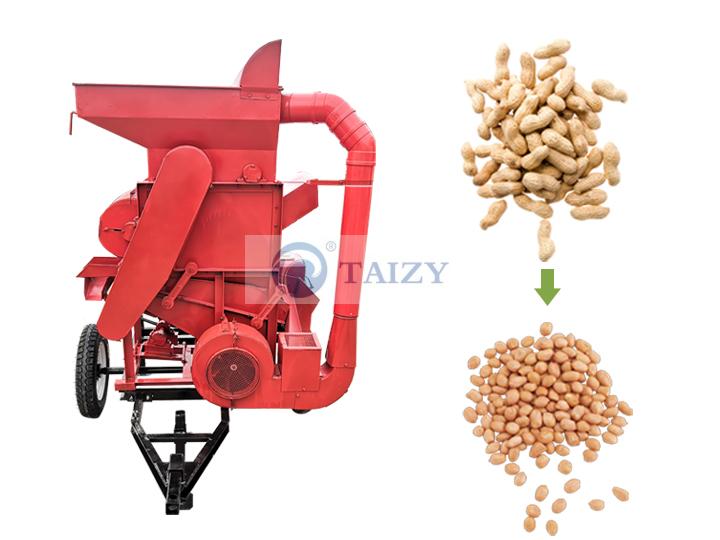 Packing and shipping
Our peanut sheller machines are packaged in wooden boxes. After finishing the machines, we will send videos and pictures to customers for confirmation. We will inspect the machine many times before packaging, and the packaging box is inspected again after packaging. The aim is to ensure that the groundnut sheller machine can reach the customer intact.
When shipping, we will communicate with the customer in advance to determine the transportation method and choose the place closest to the customer as the receiving point. For example, the closest port to this customer is Banjul Port, and we will ship the machinery to this port so that the customer can get the peanut sheller machine quickly.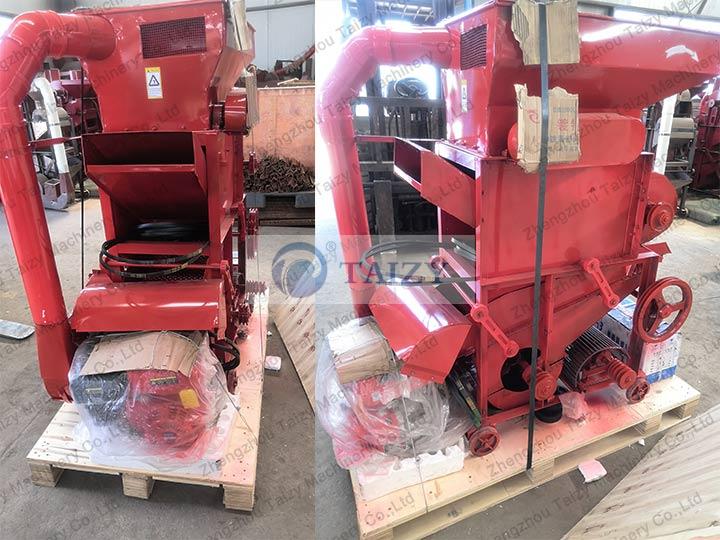 Why to choose us?
We are a professional manufacturer of agricultural machinery with strong strength. Our machines have sold to all over the world such as Nigeria, Canada, Ghana, Kenya, Bangladesh, Malaysia, Philippines, Morocco and so on. We have a wealth of export experience, and honesty is the first principle of our company.
Our peanut sheller has sufficient stock. We can ship it immediately after payment without affecting the customer's use plan. In addition, our machines provide customized type, which can be customized according to the different needs of customers. The quality is guaranteed.
All our machines have precise package.We have a special person to supervise them before packing and shipping to ensure that the machines can reach the customers intact. When shipping, customers can choose the appropriate transportation method according to their own needs.