First One Is A Large Corn Thresher Machine
The first series of maize/corn threshers is widely applied for livestock breeding, farms, and household use. There are two models of large corn thresher, and they are the motor model and the diesel engine model.
This type of corn thresher is mainly used for shelling the maize from cobs under the without any damage to cobs. The machine has reasonable structure, steady performance, and easy operation, and so on. It can be with or without a conveyor belt. The corn thresher with a conveyor belt can be fed corn automatically, and the corn thresher without a conveyor belt needs manual feeding.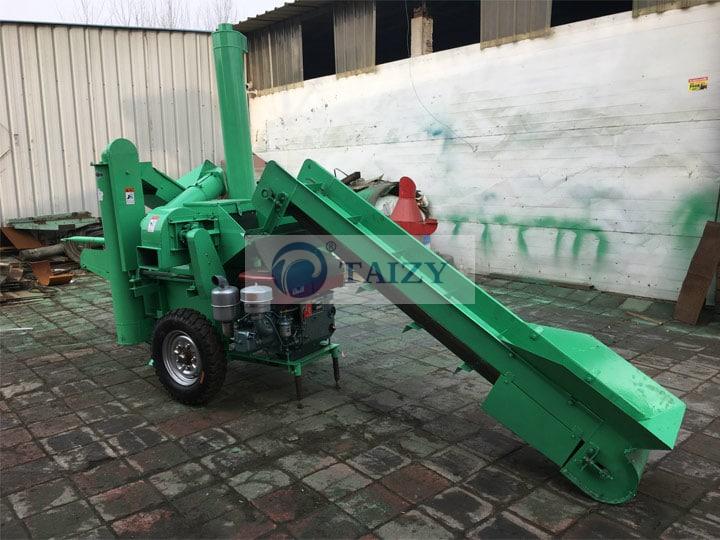 the removal rate of this corn thresher is over 99.5% one-time, which can reduce labor time
Our new design corn sheller feeding hopper is oblique, and its height is lower than other corn threshing machines.
The breaking rate of the new maize threshing machine is less than 0.5%.
This corn thresher can separate the impurities from the corn kernel thoroughly.
Even the Feeding hopper is full, the thresher machine will not stop working. It is a corn threshing machine with excellent capacity.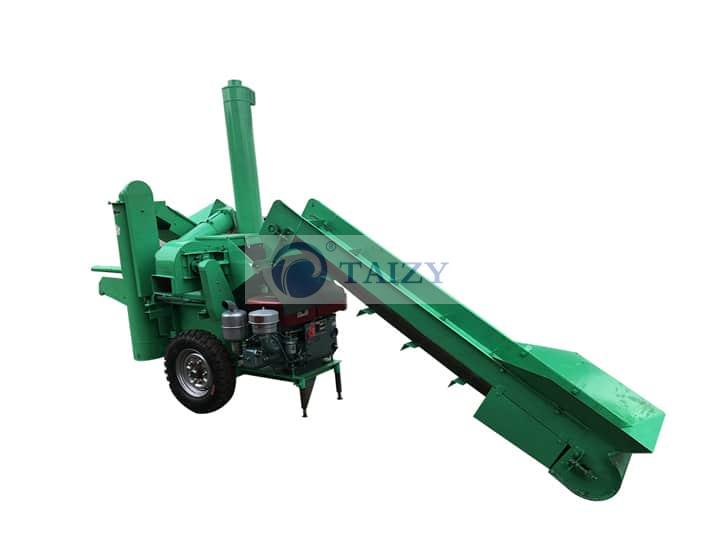 Large Corn Thresher Has the Following Advantages
saving the labor and time through the conveyor belt
the slanting design of the feeding entrance lows the feeding height, which saves labor.
Good performance of impurity separation.
Second Model Is a Small Corn Thresher
This corn thresher is more suitable for household threshing. This corn thresher can first peel the corn and then thresher it. This machine also does not damage the corn cobs, but the above corn thresher is more efficient in comparison.
The reasonable design: the whole machine is made of all stainless steel, easy to move with casters; easy to operate; the discharge port is equipped with a powerful blower and vibrating screen, while blowing away impurities, it is further screened and filtered to make the sweet corn kernels more refined.
Wide range of applications: This machine is suitable for threshing all kinds of fresh corn, sweet corn, waxy corn, and frozen corn.
Work advantages: greatly improved the work efficiency of corn removal, which is hundreds of times that of manual corn removal.
The product quality is excellent: the technology is mature, the performance is stable, the work efficiency is high, the structure is novel, the process is exquisite, and the practicability is strong. Corn husks are automatically separated, and the removal rate has reached 99%. It is a good helper for the majority of friends to get profit.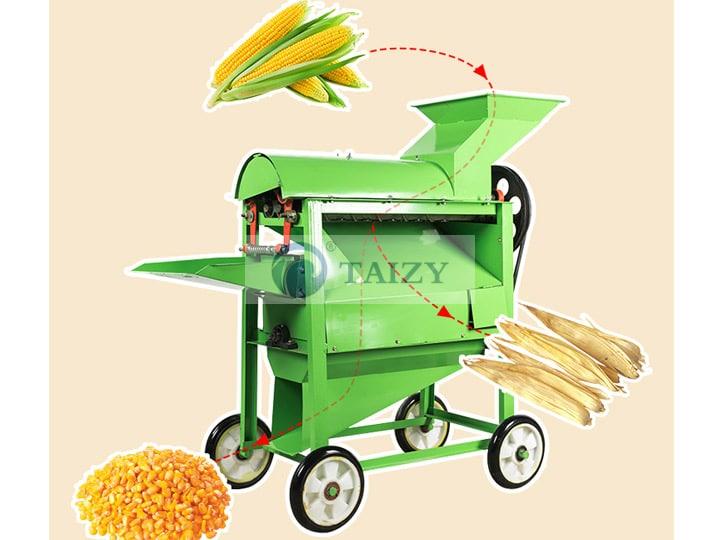 If you want to thresh corn, but don't know how to choose a machine, please contact us.