Hand-operated maize corn planter machine / peanut plant
Hand-operated maize corn planter machine / peanut plant
Corn planter machine is used to plant various of crops such as corn, peanut, and we have different kinds of hand-operated planter with different capacities. They are light in weight and light in weight, and every farmer can afford it.
type one
Brief introduction of corn planter
It is hand-operated corn planter machine with double bins, and its capacity is 0.5acre/h, widely applying to sow maize, peanut, soybean, wheat, sorghum etc. This planter is mainly composed of feeding hopper, a big wheel, two handles, soil digger, soil cover part and seed sowing part.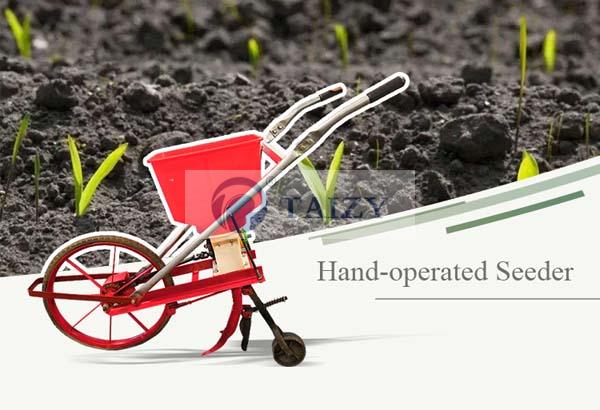 Two persons are needed when operation, and it is easy to use and operate. The green axis outside the storage bin of the seeder control the seed dropping and screws off the green axis can change the storage bin. The spacing of sowing depends on the speed of operator.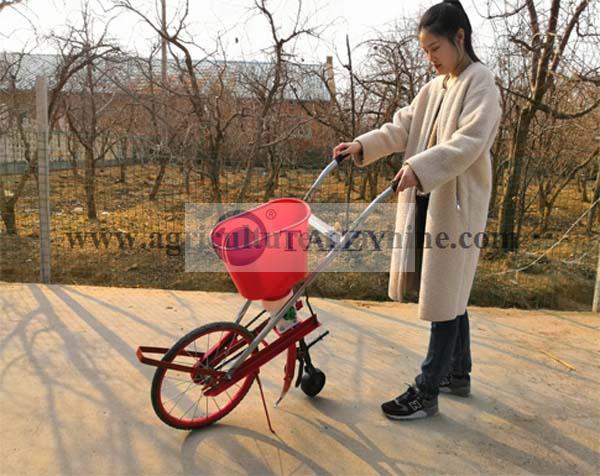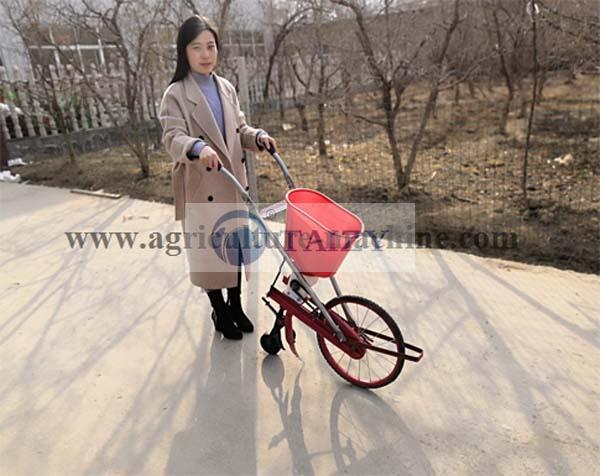 Technical parameter of TZY-100
| | |
| --- | --- |
| Name | Seeder machine |
| Model | TZY-100 |
| Capacity | 0.5acre/h |
| Size | 1370*420*900 |
| Weight | 12kg |
Working principle of corn planter machine

The front person pulls the belt of the front wheel, and the back person pushes the machine to control the direction.
Soil digger firstly digs the soil within certain depth.
Then the seeds inside sowing device fall down the ground gradually following with the movement of two operators.
Finally, the back little wheel covers the seeds by soil.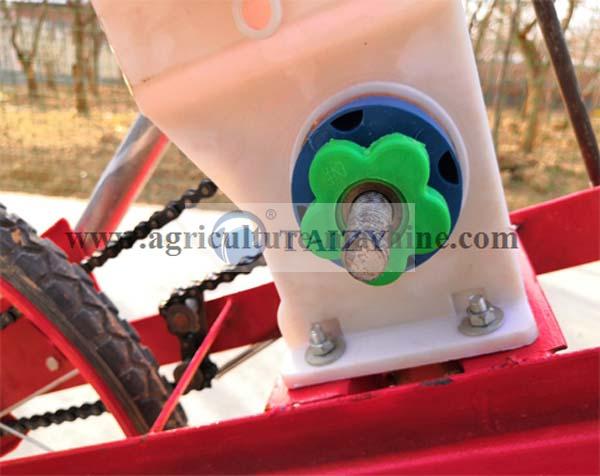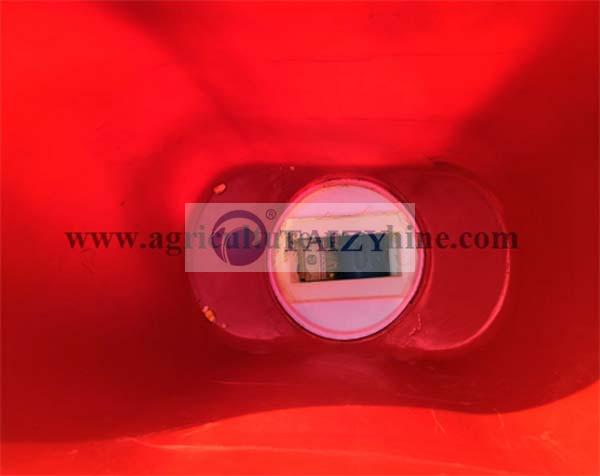 Advantage of our machine

Planting corn machine can plant many crops such as Corn, bean, peanut, wheat.
Corn planter for sale is light in weight and easy in operation.
The seeds drop into the field evenly and have high survival rate.
It is easy to change the seed sowing bins so as to plant different crops.
Its structure is simple, which enable it easy to install and disassemble.
Most important, this manual corn planting machine has low price, and everyone can afford it.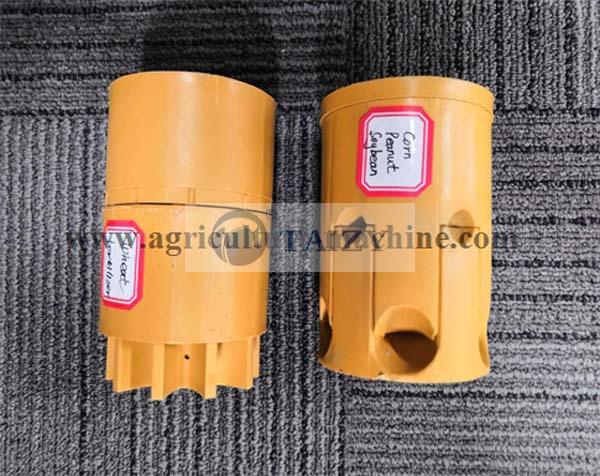 type two:Hand push wheel-type corn planter machine
Product style: 6 models (optional)
Seeding depth: 3.5–7.8 cm.
Seeding amount: 1-3 corn seeds (adjustable)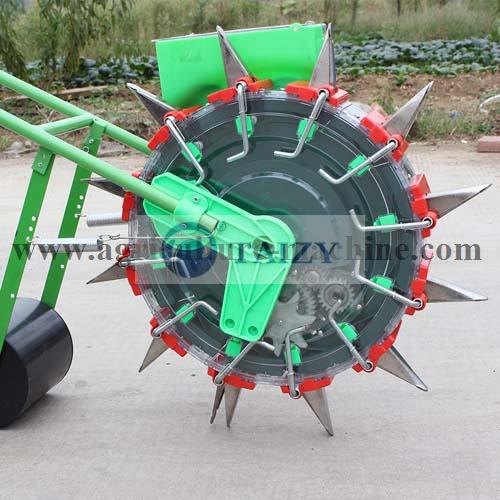 Application: This corn planter abandons the traditional planting modes, and machine can directly inject the seeds into soil. One person can plant 6-8 acres per day with one machine, and the seeding efficiency is increased by three times. It has the characteristics of accurate sowing, neat seedling. What's more, it is easy to operate with high working efficient.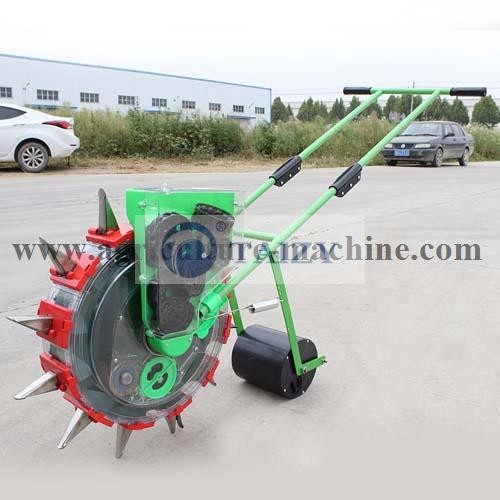 Features:
1. this type corn planter machine has special teeth design that is easy to move in the field due to light weight.
2. Convenient operation. One person can finish all the processes.
3. It is suitable for different areas such as mountains, hillside and terrace etc.
4. Precision seeding. The seedling has high survival rate.
5. Wide application: it can plant be corn, soybeans, etc, and the diameter of seed ranged from 3mm to 15mm.
6. Low price. This corn planter is very cheap, and all farmers can afford it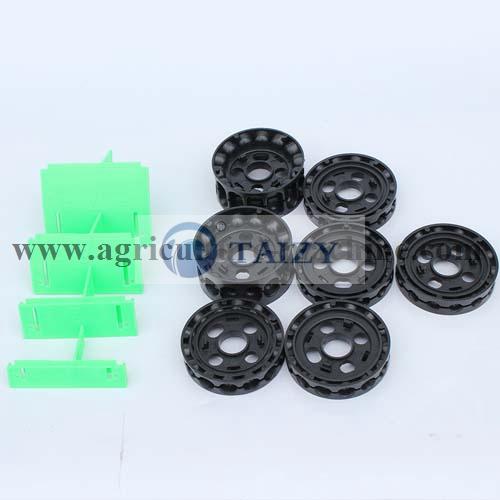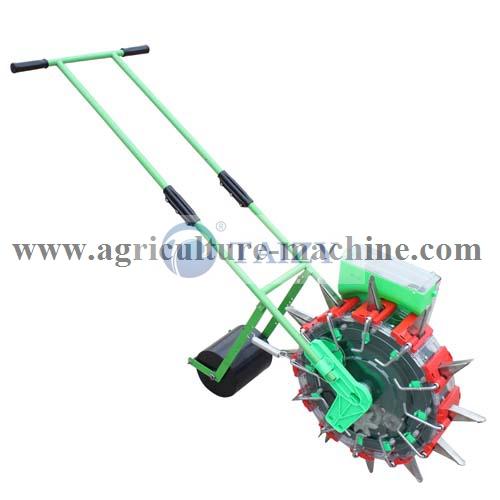 A successful case of corn planter
In March,2019, 1100 sets peanut plant machines were delivered to Nigeria, and you can click the following lick to view more information about the delivery news.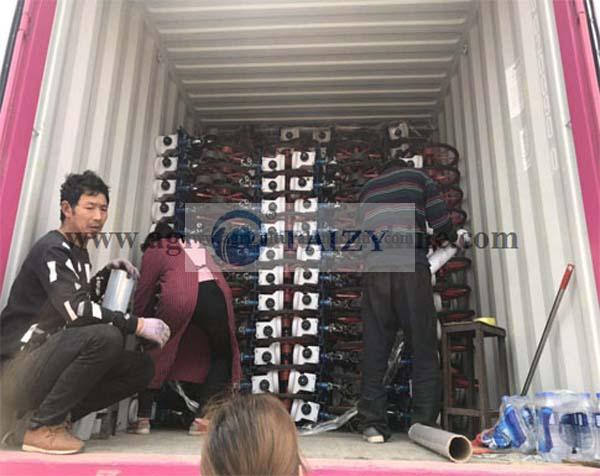 FAQ of corn planter
Can corn seeds mix with fertilizer?
No, you can't, fertilizer will damage the corn seedlings
What does this corn planter machine apply for?
Corn, bean, peanut, wheat.
How many people are needed during operation?
2 person.
Why does one planter can plant different crops?
Because the seeds sowing device can be changed according to the size of different crops.
Can I control the sowing speed?
Yes, of course.