Silage harvester machine with tractor
Brief introduction of silage harvester
This silage harvester and recycling machine is mainly used to cut silage and then crush them into small pieces by rotating blade. These small pieces are lifted to upload to the container. Machine needs to match with 60Hp tractor and its capacity can reach 0.25-0.48hm2/h. The harvesting width is 1.3m and we also have other types with 1.35m,1.5m,1.65m.1.7m.1.8m,2m cutting width.
Technical parameter of silage harvester
| | |
| --- | --- |
| Name | Chaff harvester |
| Engine | ≥60HP tractor |
| Dimension | 1.6*1.2*2.8m |
| Weight | 800kg |
| Harvesting width | 1.3m |
| Model | GH-400 |
| Recycling rate | ≥80% |
| Fling distance | 3-5m |
| Fling height | ≥2m |
| The length of crushed straw | Less than 80mm |
| Rotating blade | 32 |
| Cutter shaft speed(r/min) | 2160 |
| Working speed | 2-4km/h |
| Capacity | 0.25-0.48hm2/h |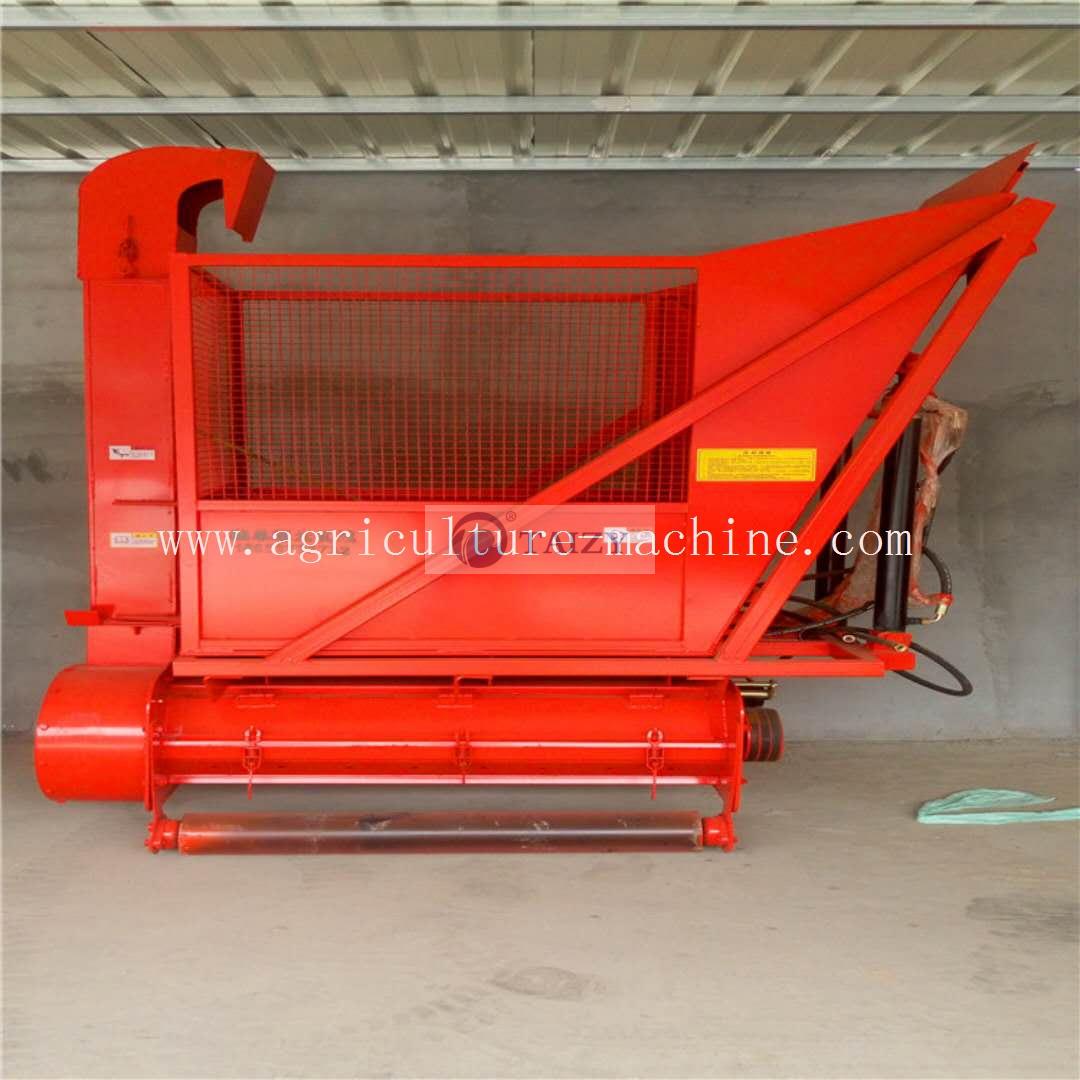 The structure of silage harvester
Straw recycling machine mainly composed of following parts.
1. crushing chamber
2. hydraulic automatic unloading device
3. 60HP tractor
4. crushed straw container
5. PTO driven
6. Hydraulic device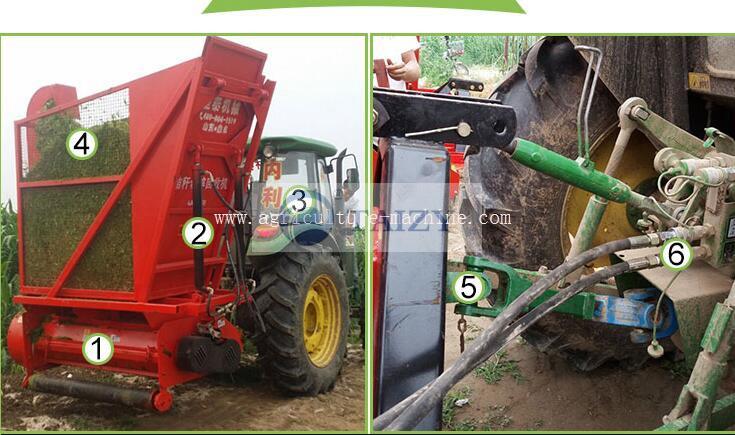 Application of silage harvester
Grain stalk such as corn,sorghum straw,cotton straw,banana stalk and other grasses all can be the raw materials. The final product of chaff  harvester can be used to feed animal and add nutrition of soil etc.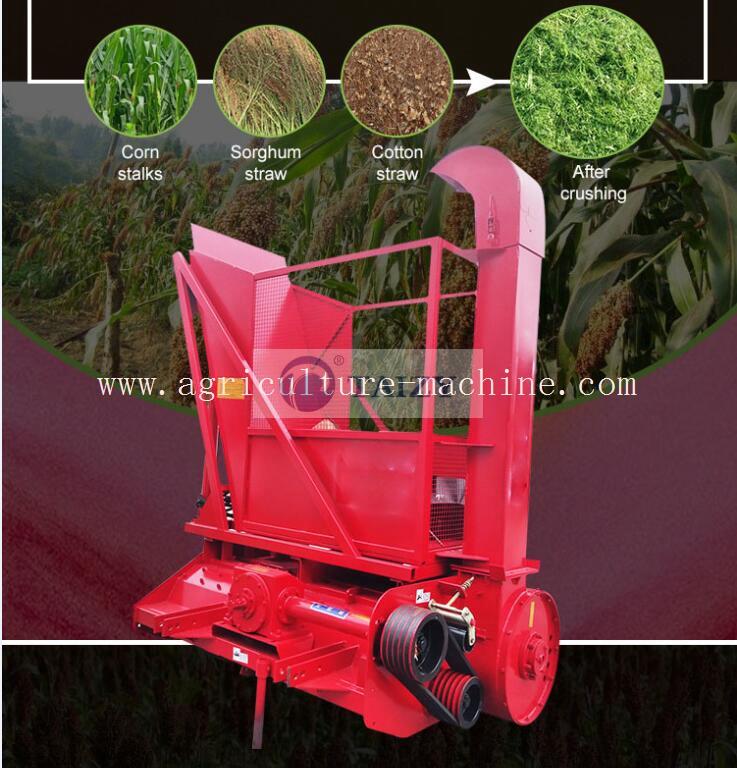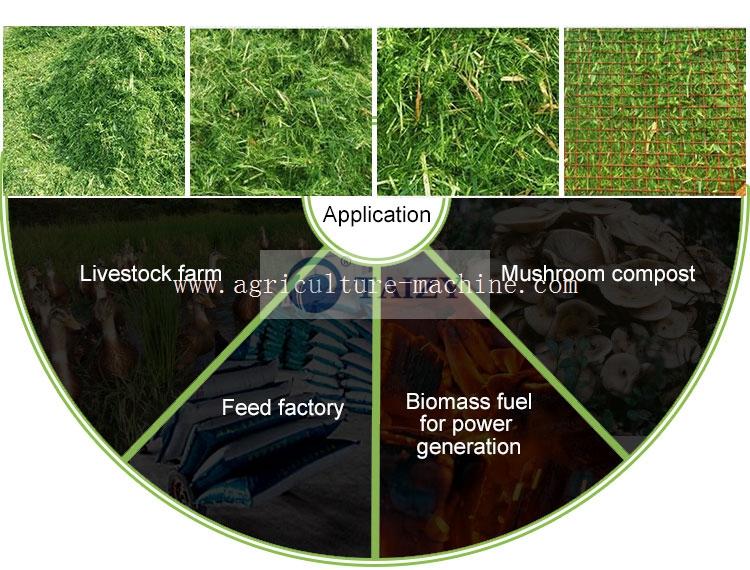 Working principle of silage harvester
1. Firstly operator connects grass cutter machine with tractor.
2. 32 rotating blades constantly cut the straw when it begins to work.
3. Straw goes into the crushing prat.
4. Then fan blows the small pieces into the lifter.
5. Lifter conveys the small pieces into the container.
6. Finally, the hydraulic device on the tractor powers machine to unload the crushed straw.
Preoccupation of silage harvester
1. Check and tighten the fasteners of joints.
2. Remember to remove the clay to avoid whelming working load of machine.
3. Lacking of oil towards bearing gap may trigger excessive temperature, and operator should add it in time.
4. Open the fan cover and check whether the screws on the blade hub are loose.If loose, tighten them in time.
Successful case of silage harvester machine
In this year, our customer from Pakistan and Ecuador had order 10 sets straw cutter machine with great satisfaction. He asked us to know about many details about it such as capacity, cutting width, tractor, recycling rate etc. We aim to solve every problem our customer has and provide them best service and always keep our original aspiration as a salesman.
Influence by patience and professional skills, he introduced our machine to his friends after receiving the machine.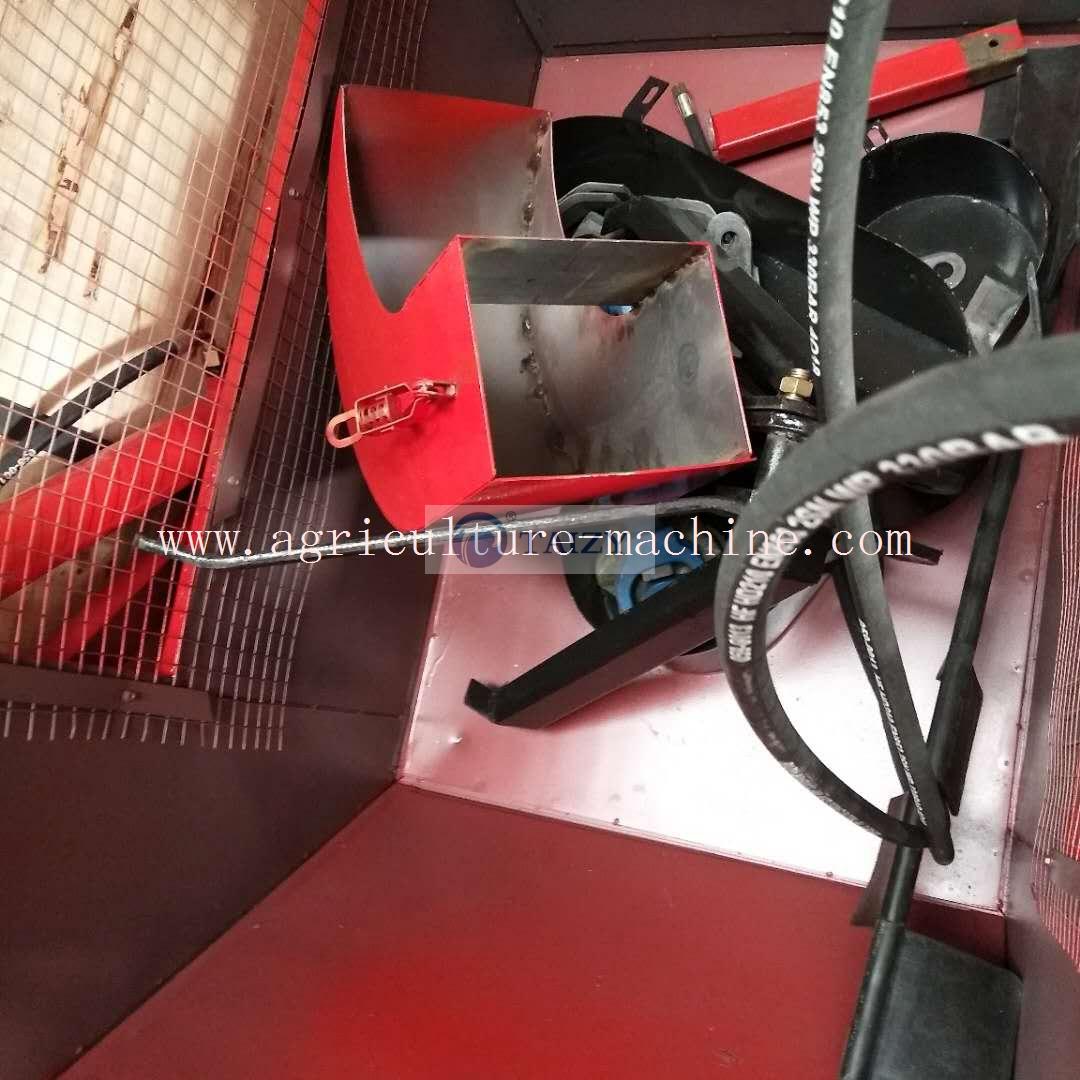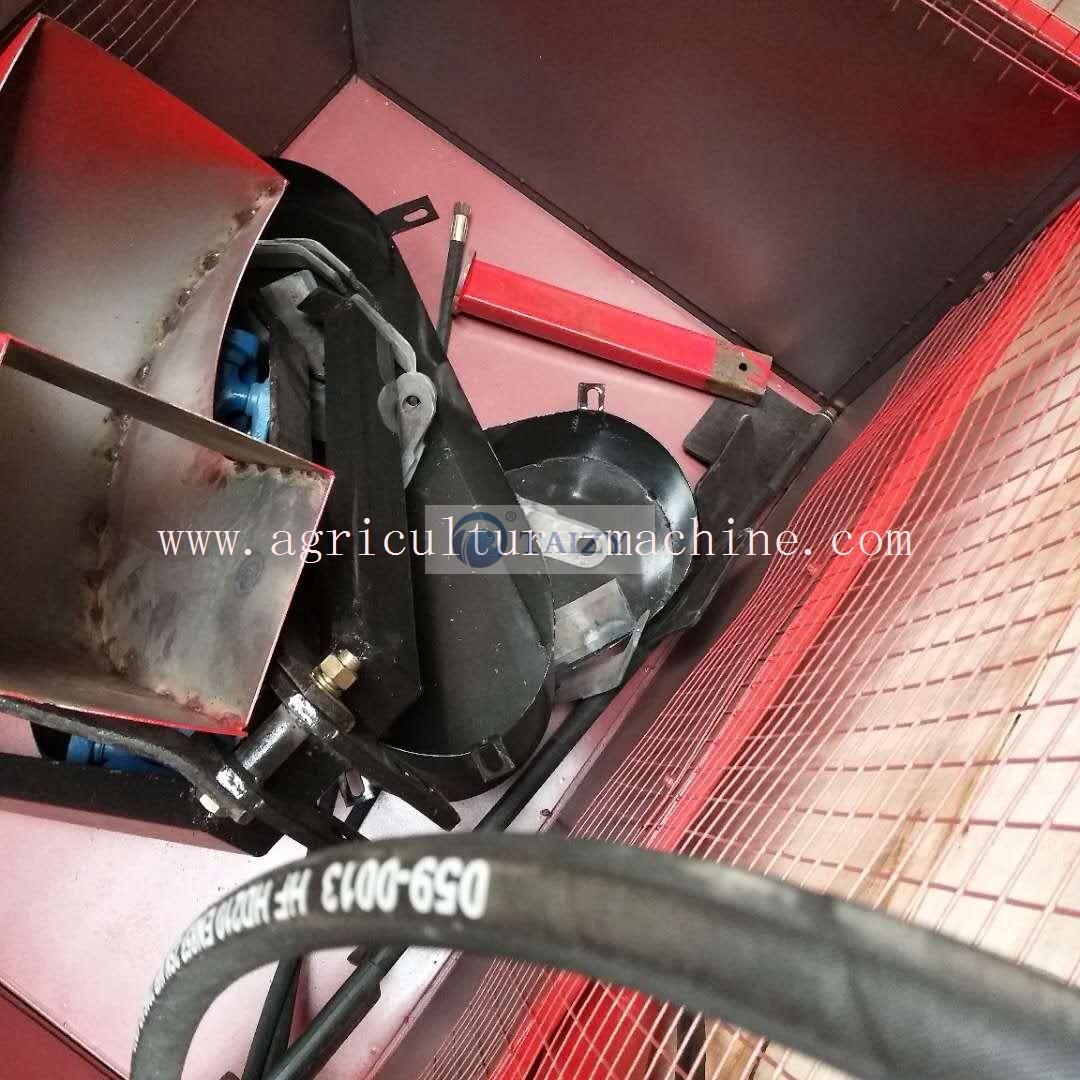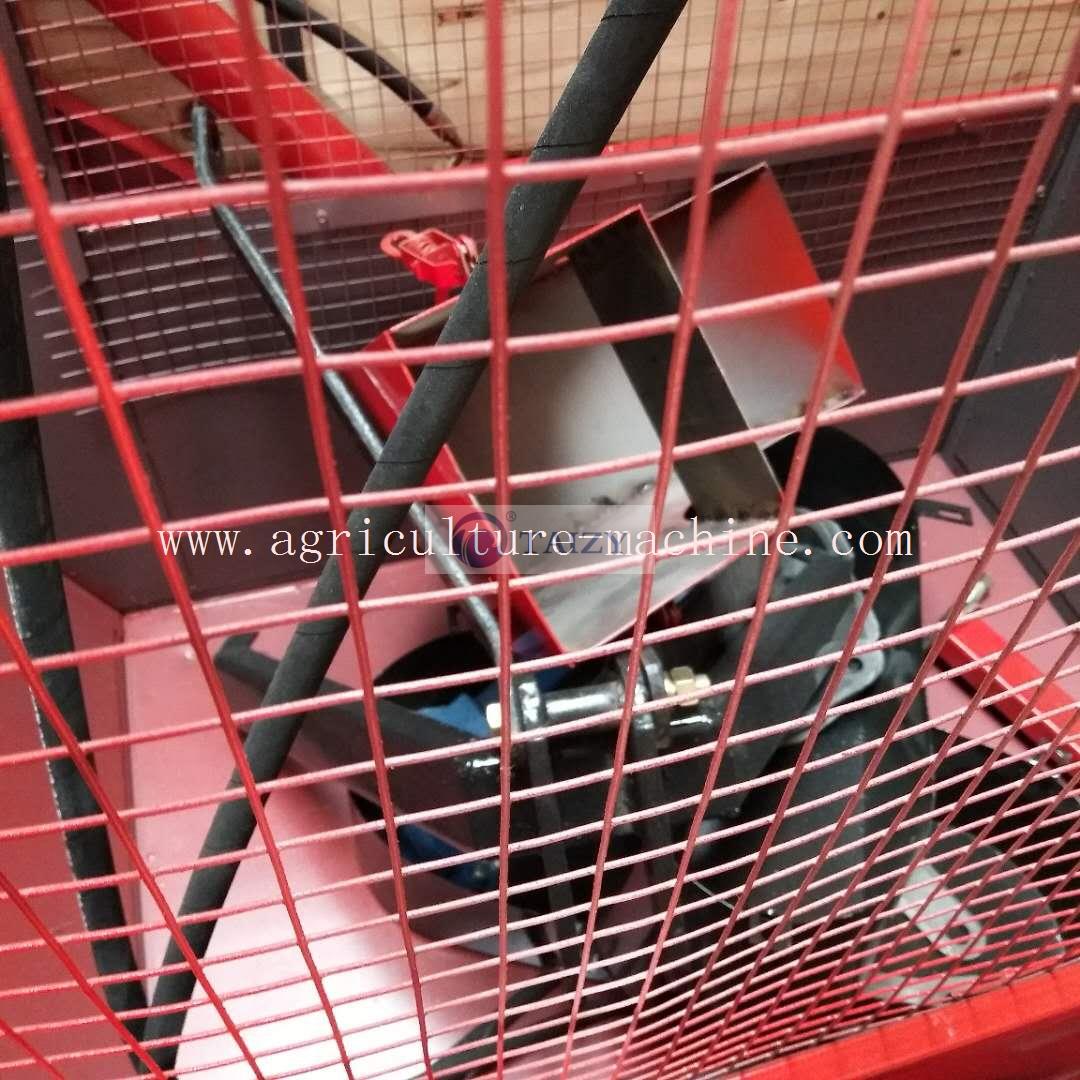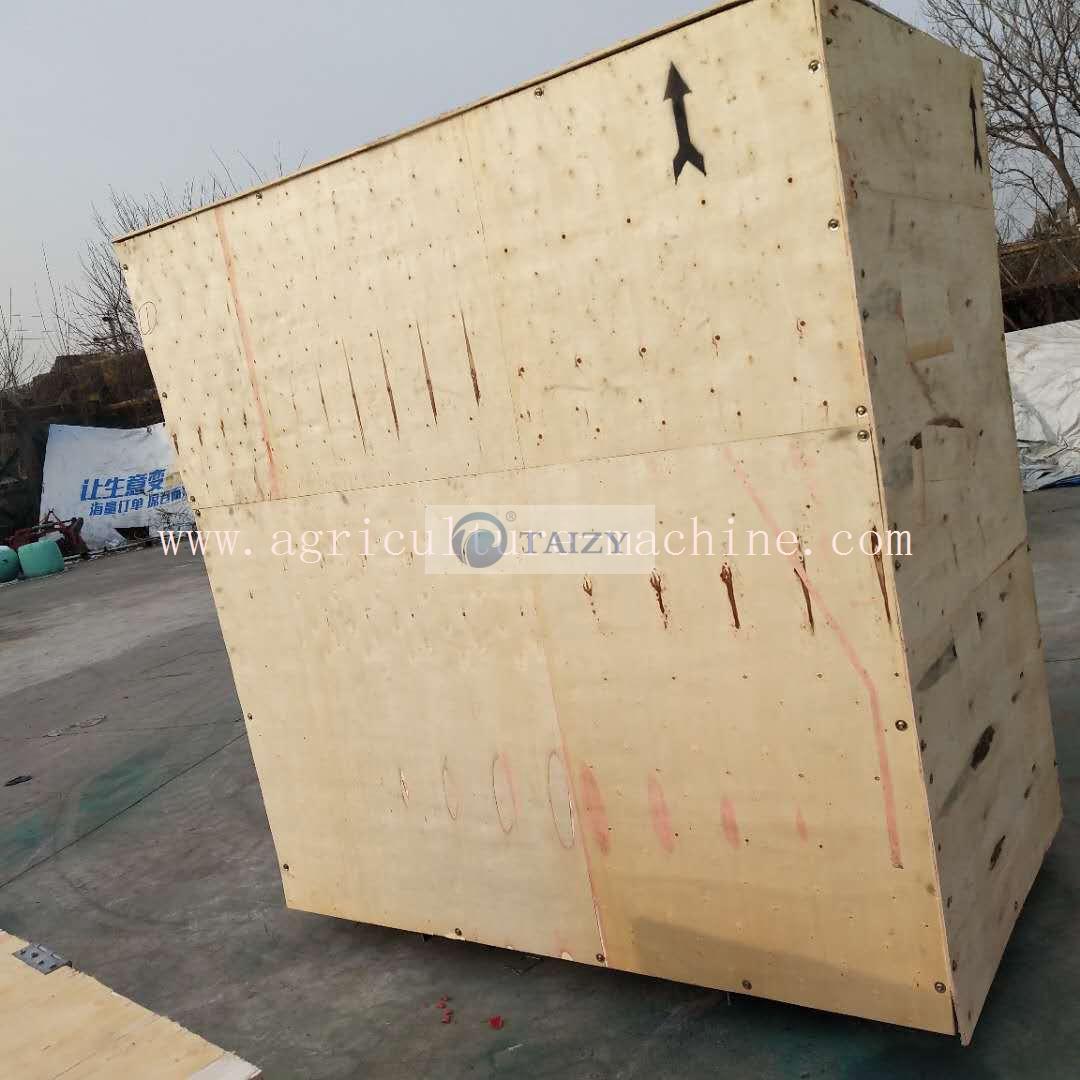 FAQ
1. How to collect hydraulic device with tractor?
There are two ways to link hydraulic device according to the collecting ways of tractor as the following pictures.
The left one is vertical link and the right one is horizontal link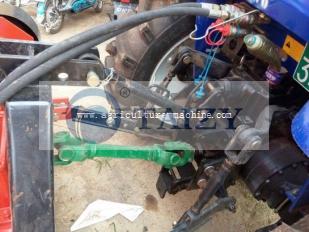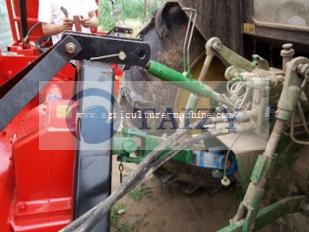 2. How many rotating blade inside machine?
32.
3. How many types silage harvester do you have?
We have 6 types and each one has different capacities,please contact us to know more.
4. What is the height of silage harvesting from ground?
20-50cm.
5. What should do if the machine hits the soil?
Adjust upper rod on time.
6. Why there is no straw thrown from outlet?
The fan at the side of machine may be blocked.
7. Can the straw storage part be unloaded?
Yes, the crushed straw will directly drop to the field ,which can be considered as fertilizer to greatly increase the nutrition of soil.
If you want to buy silage harvester,why do you choose us?
To be honest,we have strong production line and professional technical workers towards stalk cutting machine. We invest great time and energy to produce every spare parts even a small screw. We never let you down if once you choose us. Welcome to contact us and visit our factory any time!