Corn kernel peeling machine | Maize skin peeling machine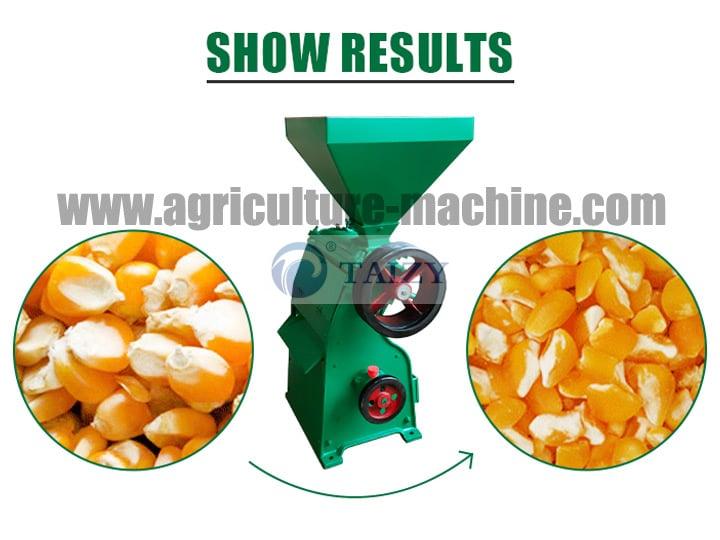 What Is a Corn Kernel Peeling Machine?
The corn kernel peeling machine is used to remove the outer skin of corn, germ, and break the corn into small size corn kernels. The corn skin peeling machine adopts an emery roller and sieves of special materials. The corn is lightly crushed by adjusting the gap and the pressure. The processed finished product has a uniform, smooth, no black germ, no bran. It is golden-yellow in color.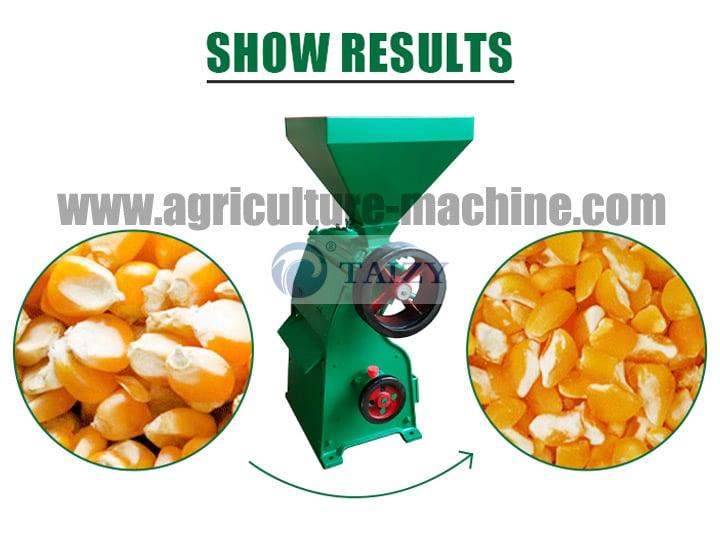 Structure of Maize Skin Peeling Machine
This corn skin peeler machine is relatively small and easy to operate. The corn removal white skin machine can be equipped with two different power modes, a diesel engine, and an electric motor. The corn dehuller machine has high output and high efficiency, which can help you to a large extent in agriculture.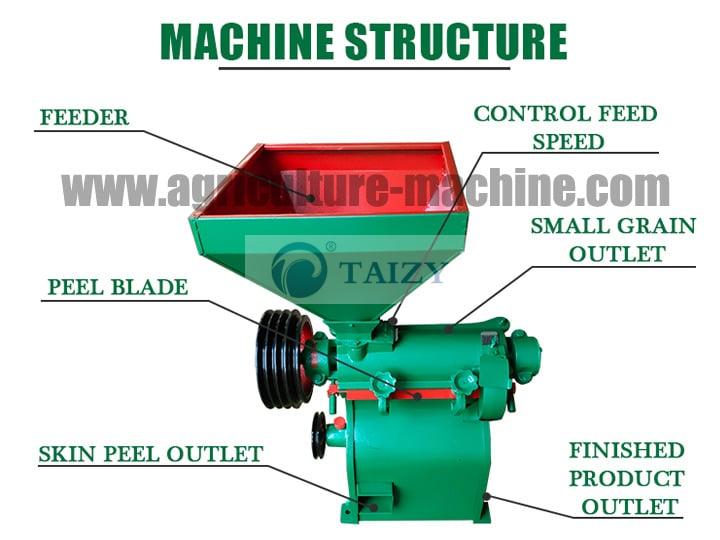 Applications of Maize Skin Peeling Machine
It is suitable for peeling corn in small grain processing plants (mills).
The peeled corn is easier to make corn grits and cornflour, and the quality of the corn grits and corn flour is better. It is also a household-type corn peeler.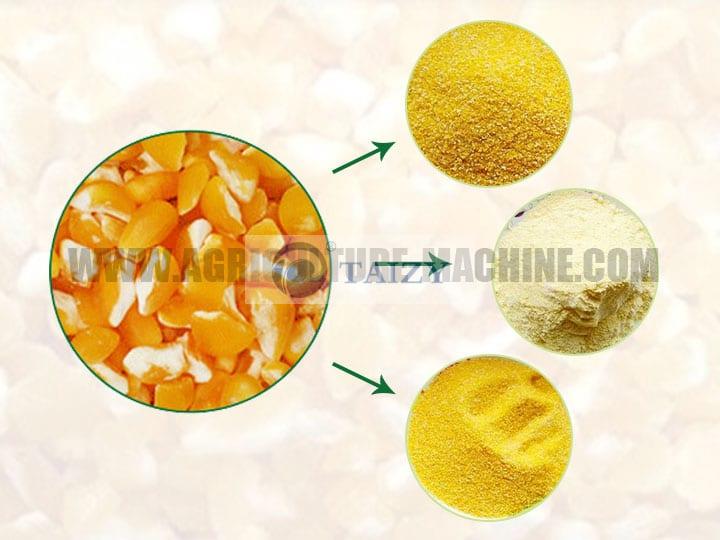 Maize peeling machine used in chicken feed processing industry.
In the traditional corn chicken feed and poultry feed processing process, most of the corn pellets are mainly used. The traditional pelletizer determines the size of the material particles by adjusting the gears. However, the traditional pelletizer can no longer meet the needs of the chicken feed processing industry. Because the finished feed products processed by the pelletizer often have too much skin powder, black germ, and the particles are not smooth, the chicken feed market is often unable to open up the market due to these drawbacks. So more and more chicken feed and poultry use the Corn kernel peeling machine.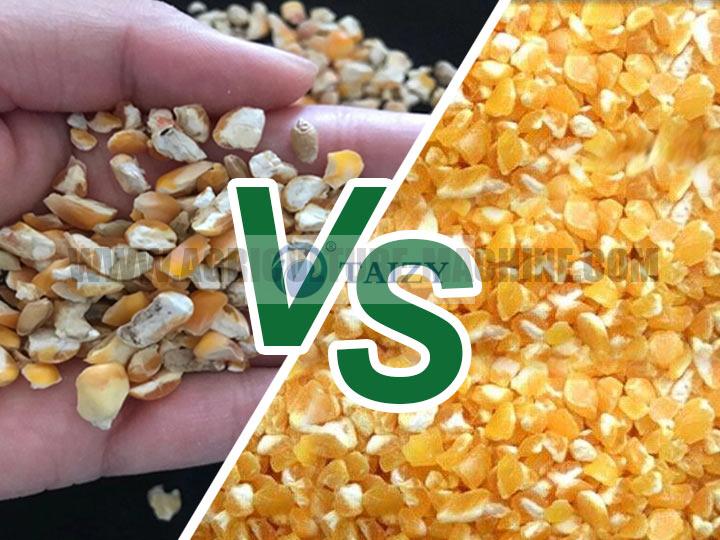 What Is the Maize Skin Peeling Machine Price?
First of all, you have to make it clear what kind of corn skin peeling machine you want, because we have this small corn peeling machine, as well as special corn grit making machine, this machine can also peel off the white skin of corn. But the prices of these two machines are very different. Also, In addition, our machines can be equipped with electric motors and diesel engines, so the price is not fixed. So if you want to know the price of the corn peeling machine, please tell us the effect you want to process the corn.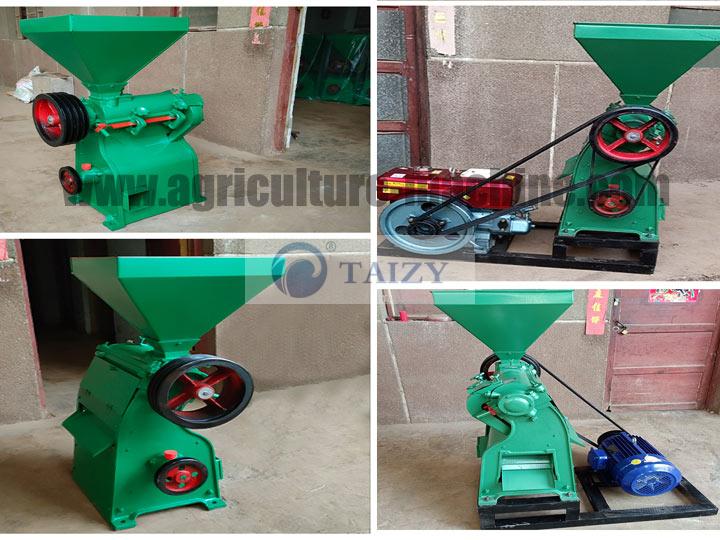 Which Countries Have We Exported
We carefully pack the exported machines to avoid collisions during transportation. Currently, we export to Ukraine, Nigeria, Ghana, Morocco, Bangladesh, Philippines, Malaysia, etc.
Client Feedback of Corn Skin Peeler
Our customers are full of praise for the exported machines. Because we will pack the machine safely before export to avoid collision during transportation. After the customer receives the corn kernel peeling machine, we will carefully guide them on how to install and use the machine. Therefore, the feedback from our customers is very good.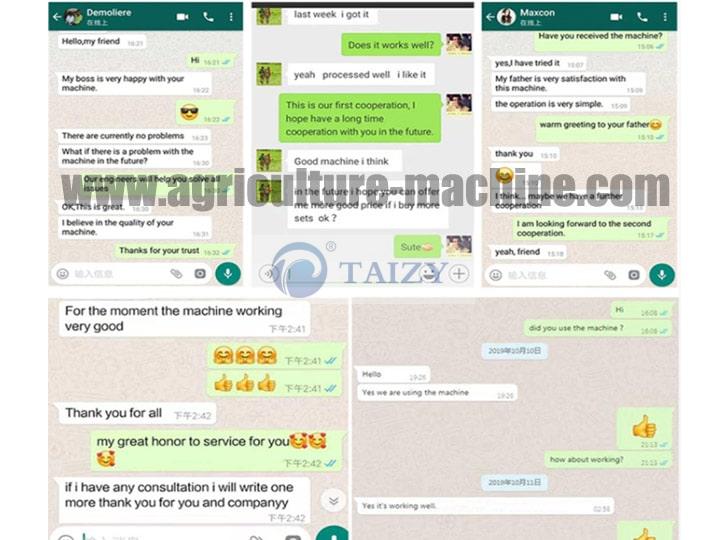 Technical Parameters
| | |
| --- | --- |
| Name | Corn Peeler Machine |
| Power | 5.5kw electric motor or 12hp diesel engine |
| Capacity | 300-500kg/h |
| Weight | 100kg |
| Size | 660*450*1020mm |